SWEDISH SOUTH ASIAN STUDIES NETWORK

---
Newsletter 95:
6 April 2009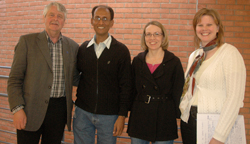 • Stockholm University offers Internet Hindi course in the Fall 2009
In the Fall 2009, an entirely new 30 ECTS credits Hindi course will be introduced at Stockholm University. The course will be based on Internet distance learning. The teachers are Roberto Menkes and Mirja Juntunen from the Division of South and Central Asian Studies (Section for Indology) at the Department of Oriental Languages. Last date for applications is 15 April 2009. More information.
The Section for Indology runs educational courses on the ancient as well as modern languages and cultures of South Asia, with special emphasis on India, up to the level of Bachelors and Masters degrees. The Indology courses are separated into one track specialized on Ancient and Medieval India – with Sanskrit studies, and another track specialized on Modern India – with Hindi studies. However, during the Spring 2009, only the first course is running. More information on the courses.
Besides, a 15 ECTS credits basic course in Practical Hindi is taught during the Spring 2009. The teacher is Jasmin Mandani. For some years, the section has also regularly organised 7.5 ECTS credits summer courses, one basic course in Hindi, with Jasmin Mandani as the teacher (see the course plan). It is however cancelled for the summer 2009. Instead another course on Modern South Asia is arranged, with the journalist and writer Bo Kage Carlsson as teacher (more information).

• Comparative Anthropological course on Indian and China at Stockholm University
The Dept. of Social Anthropology, Stockholm University organises a 15 ECTS credits course on "China and India: Tradition, Modernity and Power" in the Fall semester 2009. The course is taught in Swedish. Last date for applications is Wednesday 15 April 2009. Contact person is Dr. Per Ståhlberg. More information.

• Course on Changing India and Ourselves for teacher training students in Stockholm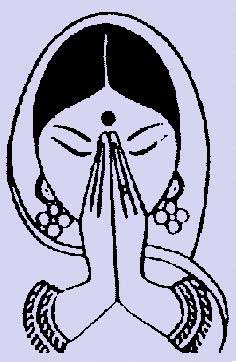 The Dept. of Educational Science with an emphasis on Humanities and Social Science (UHS), Stockholm University, a new department created after the merger of the Stockholm Institute of Education with Stockholm University on January 1, 2008, organises a 15 ECTS credits course titled "Changing India and Ourselves" every year during a part of the Spring semester (January–March). The course has been developed out of a course titled "Changing South" that Dr. Jim Walch has run successfully at the Stockholm Institute of Education since 1993. The course consists of two parts, first five weeks field studies in Tamil Nadu, India, where the students should confront, analyse and reflect upon the various patterns of poverty and domination that can be found in the South and in the relation to the richer parts of the world; and then five weeks literature studies and seminars in Sweden. The next course will be run in the Spring 2010. Last date for applications is 15 October 2009. More information.
• Ljungskile folk high school organises Jharkhand course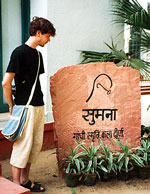 A new World course ("Världens kurs med Indienresa 2008") on Justice, Peace and Environment, including a three weeks tour to north India, will be arranged by Ljungskile Folk High school during the period 17 August – 18 December 2009. The tour includes a three weeks stay at the village folk high school Jagriti Vihara in Ranchi, Jharkhand. Last date for applications is Friday 24 April 2009. The course leader is Ms. Kajsa Perneman. More information.
Important lectures and seminars in Scandinavia

• Two lectures by Pranab Bardhan in Copenhagen
Pranab Bardhan, Professor of Economics at the University of California, Berkeley, USA will give two public guest lectures at Copenhagen University on 23 and 24 April 2009. Prof. Bardhan is one of the most influential development economists of his generation. He has now been invited to visit the Development Economics Research Group (DERG) at the Dept. of Economics, University of Copenhagen. The two lectures are connected under the common title "Awakening Giants, Feet of Clay: A Comparative Economic Assessment of the Rise of China and India", but they can be followed separately. Prof. Bardhan has done theoretical and field studies research on rural institutions in poor countries, on political economy of development policies, and on international trade. A part of his work is in the interdisciplinary area of economics, political science, and social anthropology. He has recently finished a book with the same title as his Copenhagen presentations, so the lectures will focus on this recent work. Read a presentation of the book (as a pdf-file).
The first lecture will be held on Thursday 23 April, 14–16. Venue: University of Copenhagen, Anneks A, Studiestræde 6, Copenhagen. The second lecture will be held the following day, Friday 24 April, 14–16. Venue: University of Copenhagen, Alexandersalen, Bispetorvet 1-3, Copenhagen. More information.
• SUM Seminar with Mizanur Rahman


Prof. Mizanur Rahman from the Law Faculty at the University of Dhaka, Bangladesh, lectures in Oslo on Wednesday 29 April 2009, 10.00–11.30. The title of his presentation is "Rebellious Lawyering for the Empowerment of the Poor: A New Jurisprudence of Insurgency?". The seminar is organised by the Centre for Development and the Environment (SUM) at the University of Oslo, and is part of a seminar series run by SUM during the Spring 2009, with the overall theme "Poverty and Development in the 21st Century (PAD)". In his presentation, Prof. Rahman will focus on the fact that post-colonial legal education in South Asia has not succeeded in generating interest on poverty among lawyers. Indeed, in many instances, the laws of the colonial epoch have been given new life and the objectives and form of lawyering have largely continued to replicate the 'traditional' model wherein the lawyer retains a 'position of power' vis-à-vis the poor client. And the emergence of jurisprudence on Public Interest Litigation (PIL), despite its initial strong appeal, has mainly contributed to the maintenance of the status-quo and thus not resulted in any substantial empowerment of the poor. Some recent experiments in Bangladesh will also be discussed. Venue: Seminar room, 4th floor, SUM, University of Oslo, Sognsveien 68 (near 'Ullevål Stadion'), Oslo. More information.
Business and Politics
South Asia related culture in Scandinavia
New and updated items on SASNET web site
---
Best regards,
Lars Eklund
deputy director/webmaster
SASNET/Swedish South Asian Studies Network
SASNET is a national network for research, education, and information about South Asia based at Lund University. Its aim is to promote a dynamic networking process in which Swedish researchers co-operate with researchers in South Asia and globally.
The SASNET network is open to all the sciences. Priority is given to interdisciplinary cooperation across faculties, and more particularly to institutions in the Nordic countries and South Asia. SASNET believes that South Asian studies will be most fruitfully pursued as a cooperative endeavour between researchers in different institutions who have a solid base in their mother disciplines.
The network is financed by Sida (Swedish International Development Cooperation Agency) and by Lund University.
Postal address: SASNET – Swedish South Asian Studies Network, Scheelevägen 15 D, SE-223 70 Lund, Sweden
Visiting address: Ideon Research Park, House Alpha 1 (first floor, room no. 2040), in the premises of the Centre for East and South East Asian Studies at Lund University (ACE).
Phone: + 46 46 222 73 40
Fax: + 46 46 222 30 41
E-mail: sasnet@sasnet.lu.se
Web site: http://www.sasnet.lu.se

Back to SASNET


---